Sleeper - Ironic feat. Ilona Felicjańska
Tekst piosenki Ironic
Take me breath
Close your eyes
Touch my lips
And kiss, kiss, kiss me
--
Love me, love me
Love me, love me
Take my breath away
Fallen in love
You through me
And kiss, kiss, kiss me
--
Love me, love me
Love me, love me
Jesteś gotowy?
Złamać tę noc
Fizycznie będę w twoim umyśle
Nieograniczenie
Nieskrepowanie
Ten jeden raz
Więc chwytaj miłość
__
I obfitość życia
Co mam robić?
Love me,
Talk to me
Love me
Ironic, ironic
Love yourself and all of your money
/4x
Sleeper feat. Ilona Felicjańska - IRONIC tekst piosenki
lona Felicjańska & Sleeper - Ironic tekstowo Sleeper ft. Ilona Felicjańska - Ironic słowa
Teledysk do piosenki Ironic
Ironic Ulubioną piosenką?
A MOŻE JESZCZE TROCHĘ TEKSTÓW POPULARNYCH PIOSENEK? HMM?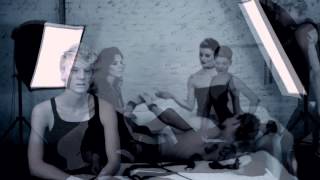 Źródło: tekstowo.pl