Ray Wilson - Mother Earth
Tekst piosenki Mother Earth
It was in springtime past
Just as the leaves were forming
The word had change in one day
And they closed the city gates
Locked us inside ourselves
And time just fell away
People starting reaching out
To those who needed help
Just like in the old days
And we all paused to think
"Was this really happening?"
Only to find that it really was
As it sealed all of our fate
We no longer questioned it
Not even for a short time
Treat life like a game we play
It will always work out OK
Like some old fashioned movie
Close our eyes and we click our heels
And we'll find that it wasn't real
Just a dream that we wake from
In as much we know the truth
I won't change what we say or do
We'll behave just like always
In another few years from now
We'll look back and forget about
And Mother Earth will disown it
Ray Wilson - Mother Earth tekst piosenki
Ray Wilson - Mother Earth tekstowo Mother Earth Ray Wilson Mother Earth słowa Ray Wilson | Mother Earth Lyrics
Teledysk do piosenki Mother Earth
Mother Earth Ulubioną piosenką?
Zobacz więcej tekstów piosenek, które wykonuje Ray Wilson
A MOŻE JESZCZE TROCHĘ TEKSTÓW POPULARNYCH PIOSENEK? HMM?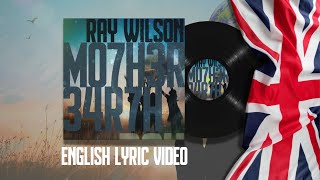 Źródło: tekstowo.pl