doli x kvxzka x obi - syzyf
Tekst piosenki syzyf
Życie mi przemieliło ryj chyba bardziej niż towar,
Zostałem syzyfem, uciekam a nie mam gdzie schować,
I siedzę w tym ciemnym pokoju pijąc jabeną worę co 15 minut,
Bo nie chcę byś zauważyła, że białe lekarstwo zostawiło ślady na ryju mi
Nie wiem czy czujesz co mówię choć uwierz powinnaś,
bo jesteś jedyna w tym tłumie do którego wszedłem by wykrzyczeć głośno co czuję,
I dostać medale za to że nie umiem już żyć,
I błagam mnie napraw bo źle się to skończy,
Ja w bani mam puzzle i to milion kawałków, jak milion kawałków, które już nagrałem i teraz zaczynam w nie wątpić, wiesz,
Chciałbym cię mieć na wyłączność jak w klatce,
I duszę się tym, że nie mogę, bo wiem, że to nienormalne, ale dla niej mógłbym zostawić wszystko na co tyle pracowałem i nie będę żałować,
A te wszystkie łezki nie wylałem w kartkę, od zawsze pisałem na skórze litery, i błagam po śmierci je wrzućcie na wagę, by pokazać wszystkim ile ważył mój ból.
doli & kvxzka & obi - syzyf tekst piosenki
doli x kvxzka x obi - syzyf tekstowo kvxzka x obi x doli - syzyf słowa syzyf doli x kvxzka x obi
Teledysk do piosenki syzyf
syzyf Ulubioną piosenką?
Zobacz więcej tekstów piosenek, które wykonuje doli,kvxzka,obi
A MOŻE JESZCZE TROCHĘ TEKSTÓW POPULARNYCH PIOSENEK? HMM?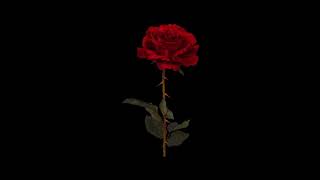 Źródło: tekstowo.pl